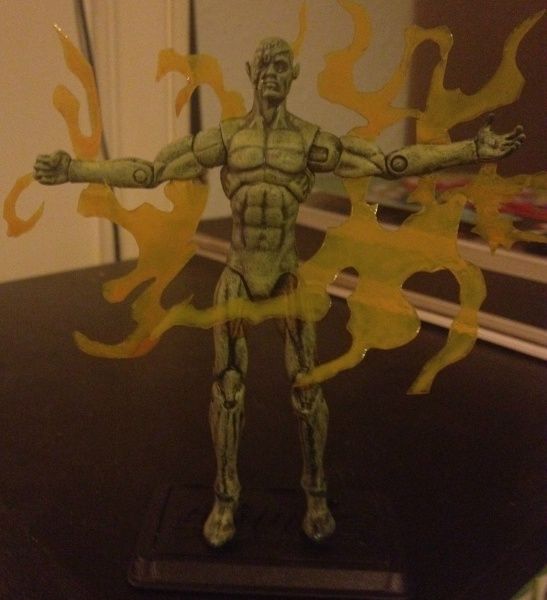 One of my favourite villains, Necrom appears in a story arc against the super group Excalibur. Necrom was a powerful sorcerer. As his Earth's Sorcerer Supreme and the master of famous and powerful sorcerers like Feron and Merlyn. He became an energy vampire and later the Anti-Pheonix.

The custom is based off of art work by Alan Davis, the head was resculpted to add his ears and the scar running down his face (an injury he suffered later)
The flames are simply clear plastic cut to shape and coloured with yellow ink while Necrom himself is base coated black and dry brushed with various greens.