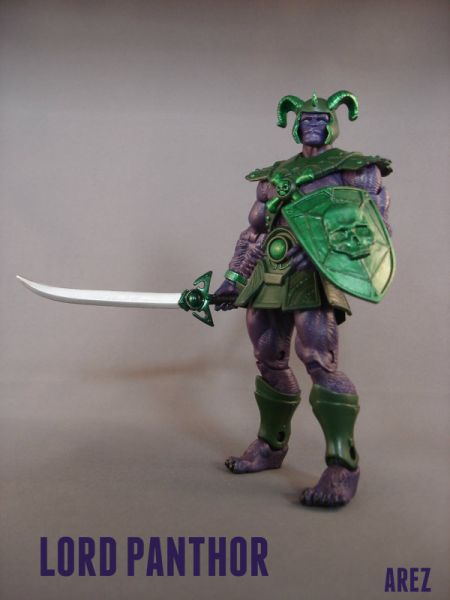 MOTUC LORD PANTHOR

-"LORD PANTHOR" has become one of the most fearful ally to Skeletor. He has fight against He-Man and has never back down. No more pet/mount, the vicious Lord Panthor is here to kick The Master's rear ends!

*This concept was created with the intention of participating in Matty's create a character for the 30th Anniversary, but I didn't agree with Matty's terms and conditions for the contest. Instead I enter him on the MOTU contest at The Figure Realm.

**The back story sounds cheesy, but hey if T.Guru does it why not me...lol!!!

RECIPE:
-MOTUC Chief Carnivous's base, sword & shield
-MOTUC Skeletor's harness.
-MOTUC Count Marzo's skirt.
-MOTUC Palace Guard's cat head & shin gurads.
-DCUC Magog's horns.
-HML X-Men Juggernaut's helmet.
-NECA Predator's fangs.
-McFarlane Lotus Warrior's skulls.

Thanks for looking!!!