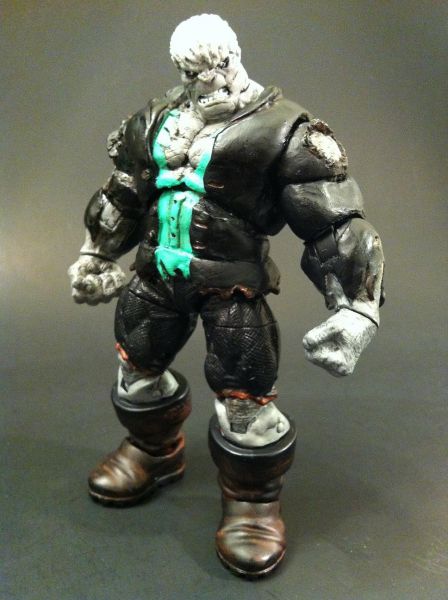 Solomon Grundy,
Born on a Monday,
Christened on a Tuesday,
Married on a Wednesday,
Took ill on Thursday,
Worse on Friday.
Died on Saturday,
Buried on Sunday,
This is the end of
Solomon Grundy.

Today I bring you Solomon Grundy, MU scale style. For the recipe I used the new MU Hulk upper torso and upper legs and for the lower legs I used MU Juggernaut's. Starting with head, hair is sculpted and I was going to leave the face alone but I was still seeing hulk's face, so I enhanced the chin, nose and added some sculpt to the cheeks. The upper body as far as the jacket and the torn shirt is fully sculpted. So I truly hope u all like this one, comments are welcomed and have a good one!