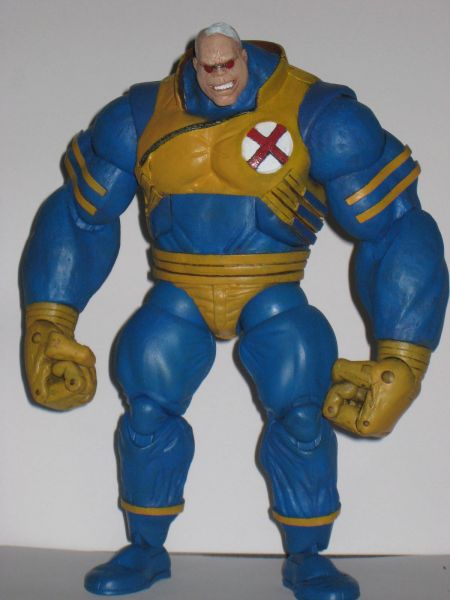 I wanted update my previous strong guy, so I decided to go with a monkeyman base. But then I thought the modern costume would be too simple for this size of a figure so I decided to go for the x-factor costume since the colours and design were more interesting than the modern look.

This guy was made from a monkeyman and he took alot of shaving, dremeling and sanding.. The arms were so time consuming, that I almost got to the point where I was gonna drop the whole project. But i got there in the end. His boots came from a juggernaut figure. His entire chest was resculpted, along with the yellow bands that you see throughout the figure. His head was a marvel select hulk, which I sculpted over to give him more of a smirk. He was painted with citadel paints. Had fun making this guy, it was a different experience. Hope you guys like him!
Constructive criticism is welcome!