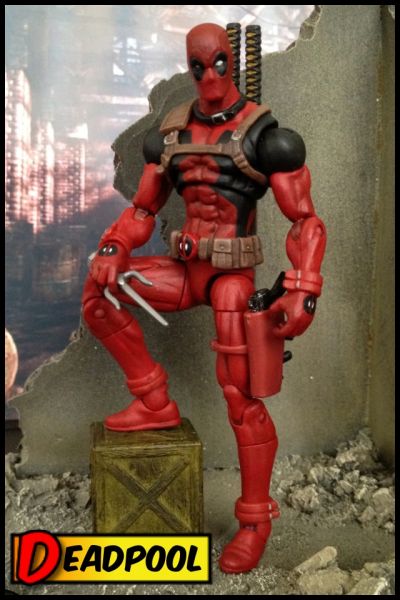 This is the first time I tried doing a wash to enhance the musculature and creases, and it was by accident. (doh..) turned out pretty well, I think.

I had to sculpt in the belt on his neck just to him some more detail.

I painted in the Deadpool insignias on the hands, arggh... those tiny little buggers.

Took the new comic pack Deadpool head and web gear, Bullseye body, cut up a Daredevil club sheath to accommodate an HK MP5. Even painted and Sai since it came in white, ugh..

I applied a very light wash on the musculature and other creases and a bit of dry brushing.

Painted and sealed so he can kick some major BEEE-hind without the rub, and still chill like a champ.

Enjoy. Hope you guys like him.

God bless.