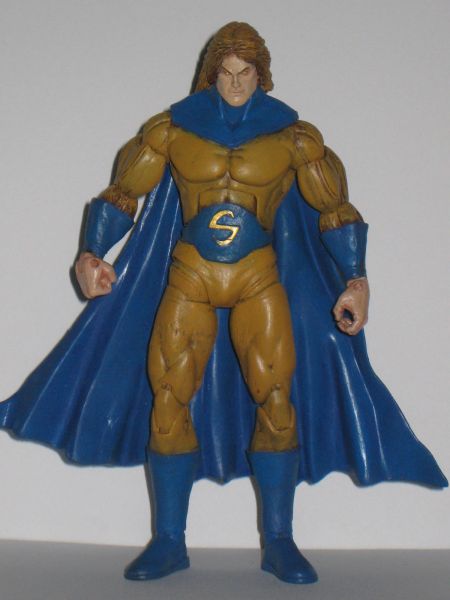 Since the new marvel legends never see the light of day here in Australia, I knew that I'd never get my hands on that new sentry coming out. So being impatient, I decided to have a go at the character.

He was made using a TNA wrestling figure, with doc samson's head, sentry's cape and a random figures hair. I sculpted the cape onto the body and sculpted the boots, gloves and belt. He was a fun guy to make and I'm happy that my dark avengers are almost complete. Hope you guys like him!
Constructive criticism is welcome!