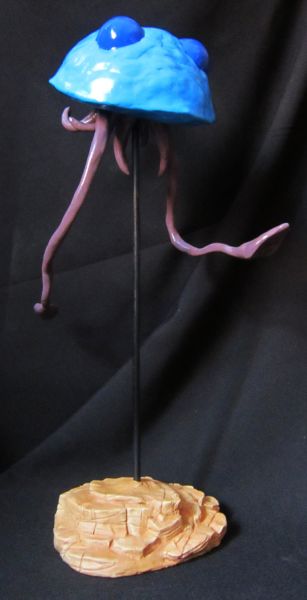 This is my Man-O-War Jellyfish or "Airborne Jellyfish" statue as seen in the ThunderCats episode 'The Doomgaze'...

I started this thing a long time ago and it fought me every step of the way. I recently decided that I was gonna finish it come hell or high water so I did!

The jagged rock formation base was done to visually balance out the organic, slimmy jellyfish.

Sculpted from scratch.