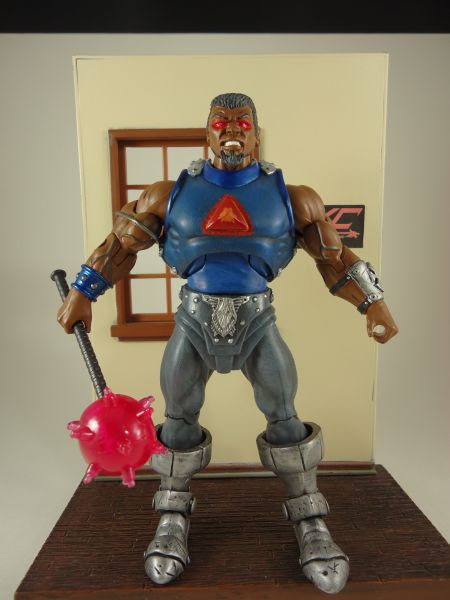 As seen in the pages of "the lost knight" written by Geoff Johns Sir Laser lot is depicted here as an outcast right after the death of King Grayskull.

This figure has a different approach when it came to painting it. I wanted to represent the dark style seen in the issue, so it was painted with a more realistic detailing than your usual Classics figure, by adding deep shading, several tones of grey for the pants, combat worn armor, lighting effects for the gem of Tamadge and his eyes, Bulked up veins, combat worn emblems, on his belt, boots and vambrace, muscle lines etc!
But to make it even more comic book accurate, I also gave him the SKULL OF POWER seen in the last pages of the issue...what is it for? what is it's power? we'll just have to buy the comic and see..

Thanks for checking it out guys!