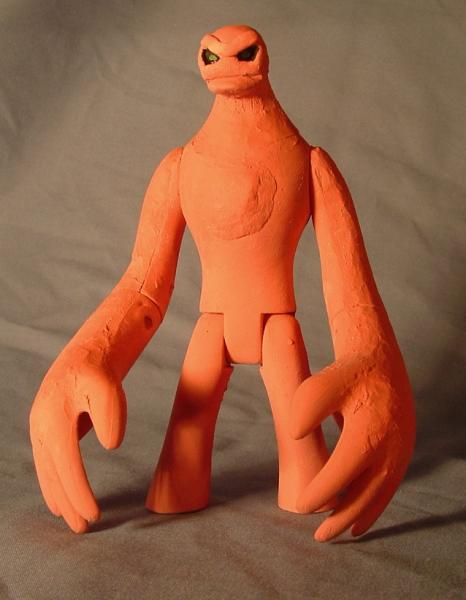 Hey guys!

This figure is part of my first entry for this Fall's CustomCon.

He is made from a Ben Ten alien with ALL the details sanded off. Then I sculpted the chest and face.

After that, it was just a quick paint job and voila!

This is my first figure with an "action feature." Stretchy arms!

Hope you guys like this one as I am very proud of it!