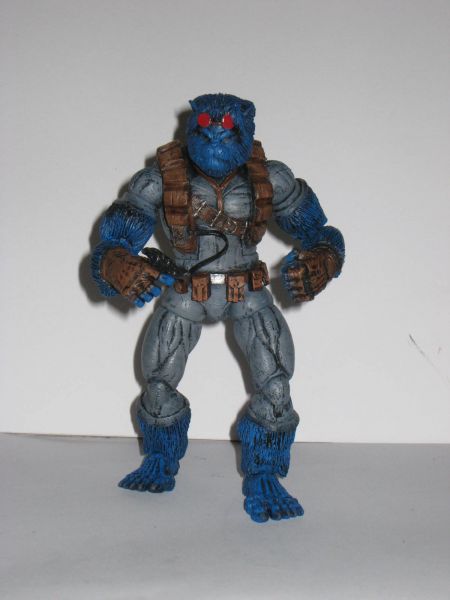 Hey there guys! I'm currently working on building up my modern x-men team, and I thought it would be fun to try beast first! He's the type of character that I haven't really dove into making, but he was a real fun project to do.

He's made from an xmc stealth beast, I sculpted extra fur on his face and arms to give him a more beefy look. Sculpted the belt, harness and goggles, dremeled the shin guards and resculpted fur over the top of the area. The pouches and chest strap were fodder and the gun came from forge. Hope you guys like him! More to come.
Constructive criticism is welcome!