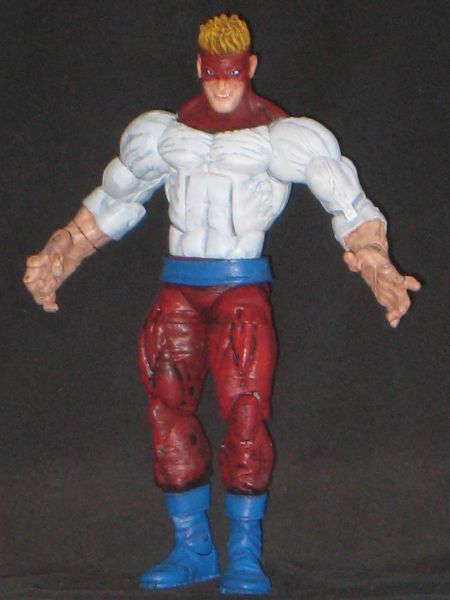 As soon as I saw whiskey's mod for piledriver I couldn't resist trying it myself. I wasn't all too happy with the fist that came with him as well so I thought I might give it a go.

I swapped out his forearms with savage dragons, sculpted the sleeves, boot cuffs, and collar around his neck to make those areas more apparent. Glued down his belt because it was annoying how it was freely movable. Gave him a quick repaint with citadel paints and he was done. Hope you guys like him!

Constructive criticism is welcome!