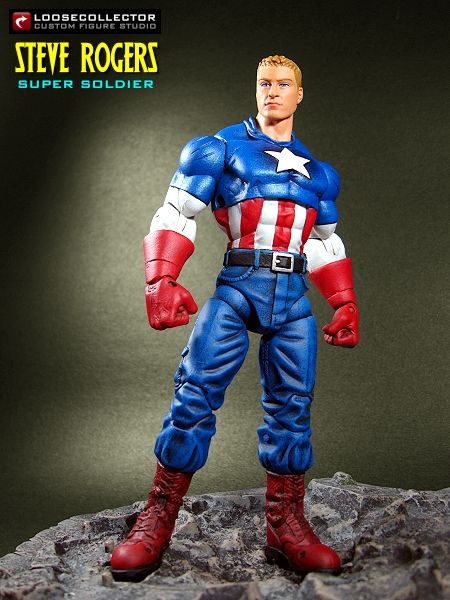 Third figure for the day is an "early-years" Steve Rogers.

IMHO, Cap is the REAL, "Real American Hero". GIJoe is mixed-nationalities.... and Superman is not even human :D.

This is our second crack on the character, with our first using Guile entirely including the head. This one has a DCD Superboy's made a bit older-looking, but still "youthful". Still used Guile from the neck-down and added some sculpted details. Usual paintjob wrapped him up.

Hope you like him. God bless!