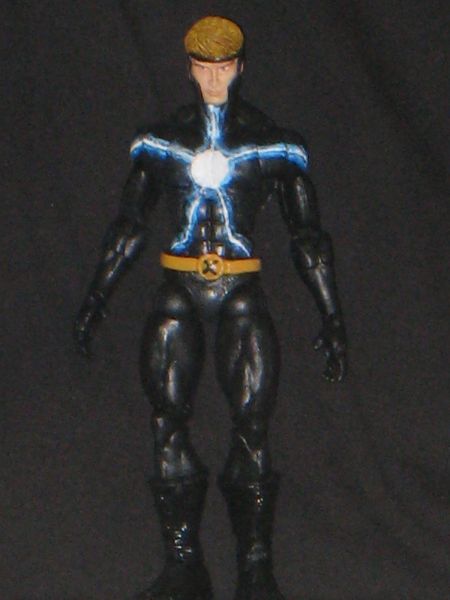 I had a spare bullseye body around and I wanted to attempt a character that I have very little knowledge on, so I decided to turn him into havok. His modern uniform of course.

I used a longshot head, archangel forearms, and wonderman boots. The belt was a combination of xmc beasts 'x' logo and longshots bag strap. I sculpted the headpiece and hair and then it was a straight up repaint. How to achieve his glowing effect on his suit was a head scratcher but with a few experiments I achieved a look that satisfies me enough. The pictures don't do the effect justice however. He was painted with citadel paints. Hope you guys like him!

Constructive criticism welcome!