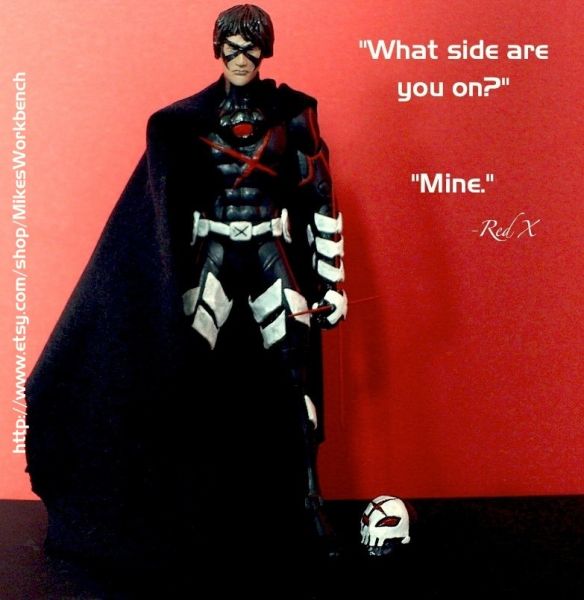 Aight, so this was something interesting to do.

Red X comes with an alternativ head sculpt and a total of 8 different hands.

The cape is held in with magnets and can be removed easily, and the blades on his arms are actually sewing needles.

I gotta keep this figure away from animals and small kids, drunk kids, and morons like me who sting themself with stuff like that.