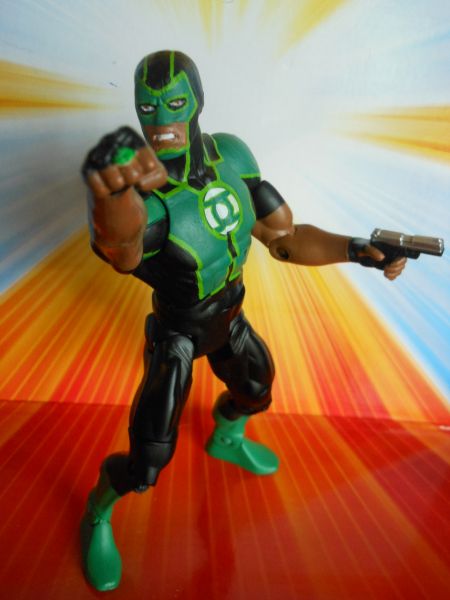 Kind of surprised there aren't more customs of this guy yet, but perhaps there aren't enough appearances of him yet. He's pretty new, not even sure what his back looks like yet, so I guessed and will correct it when more images of him appear.

Was pretty excited to see this guys image a few months back because it finally gave me a use for the DCUC Mister Miracle head in my fodder box. Besides that he's just a repainted GL buck. Thought all the lines would be a challenge but they quickly became a bit of a time-consuming pain.

Not sure what kind of staying power Baz will have in the DCU, but I'm always happy to expand my Lantern Corps.