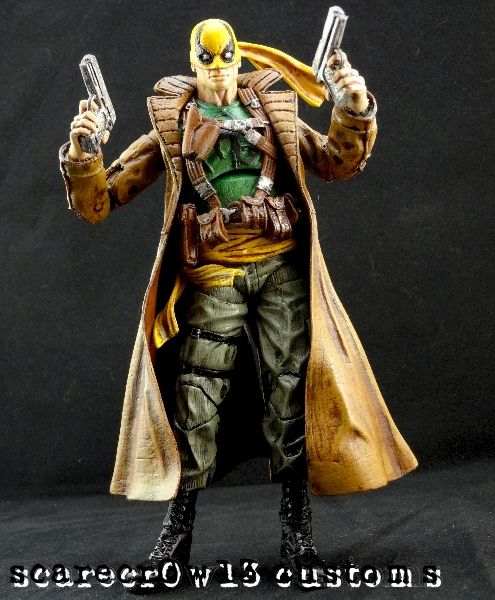 as short as his time was in the books, he was a great character. i hope marvel goes back to the golden age type stories of orson and his crew.

he was made from a 2pk ultimate nick fury, iron fist head cast from the casting cave with dr strange sash ties, sculpted chest logo, mask points and yellow belt with attached psylocke sash ties, added some bucky cap pouches to harness and unknown origin guns from the casting cave as well. then total repaint.

thanks for looking and all comments are greatly appreciated.