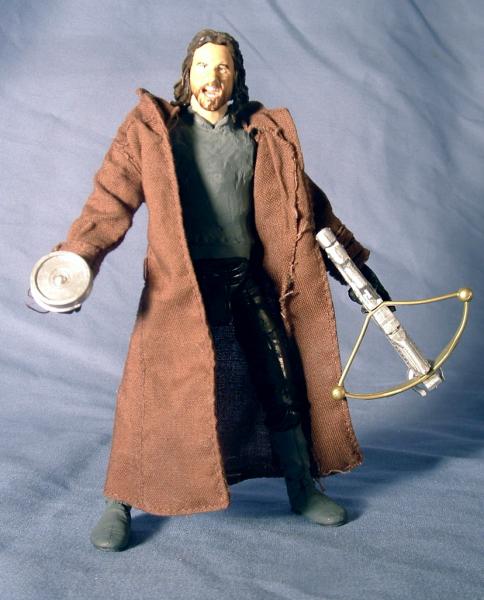 Hey guys!

This is the first figure in my second entry for CustomCon 18.


For those of you who don't know, Gabriel Van Helsing is monster hunter working for the Catholic church.
He dosen't know much about his past, and is constantly looking for answers. He is told to go to Transylvania
to rescue Princess Anna Valerious. If he dosen't kill Dracula before he kills the Princess, none of her family will get into heaven.

Whew, complicated huh?

Van Helsing is made from a LOTR Ceremonial Eomir. I used spackle to fill in the chest armor. The head is from a LOTR final battle Aragorn. The coat came from a ML Gambit. The gas powered crossbow is from a Revenge of the Sith Wookie figure. Last but not least, the Tojo blade is a piece from a model car that I stuck a handle on.
I know it should have blades, but you can pretend that it's spinning.

I hope you guys that have seen the movie like this one. It's one of my favorites!

Enjoy!