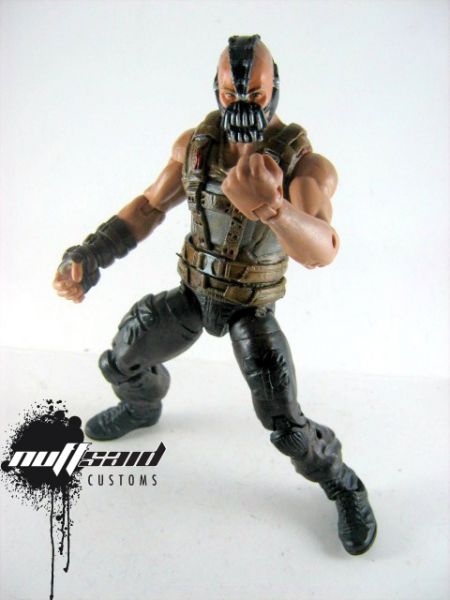 "Ahhh yes I was wondering what would break first..........you spirit.....OR YOUR BODY!".
K so this is my last TDKR Bane, I swear. This guy was a big sculpt job, I use a wwe elite figure base
then sculpted the vest. I also shortened him and re-sculpted the legs to fit the Movie Masters figures, also straighten up the mouth piece that I found to always be lop sided.
Hope you like.