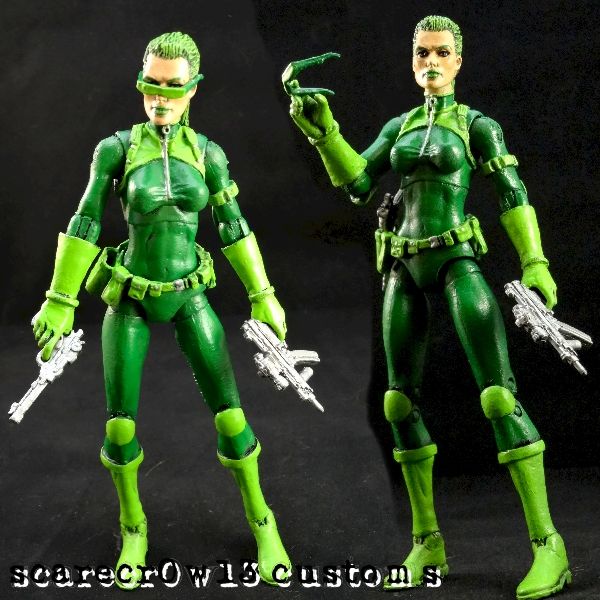 agent brand is the director of s.w.o.r.d., the division of s.h.i.e.l.d. that deals with alien threats.

shes made from a madame hydra figure, with sculpted hair, boot straps, glove straps, arm band and shirt detail. glasses are from a legends blade and extra gun from mystique. then total repaint.

thanks for looking and all comments are greatly appreciated.