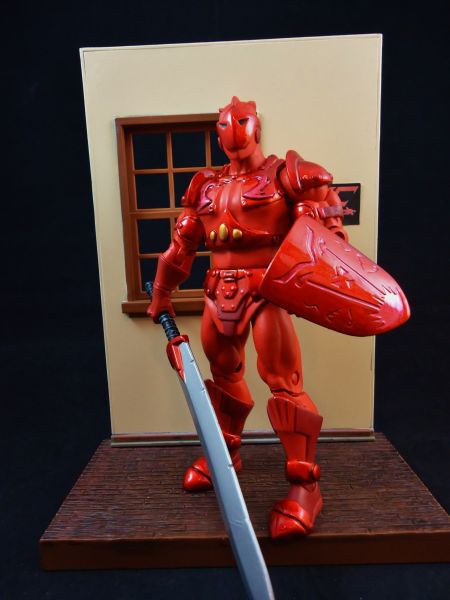 The Red Knight appeared in the She-Ra episode of the same name, he was some sort of an urban legend in Etheria. This figure was sculpted using the show's animation cells as references, but I gave him little details here and there to make him more realistic such as bolts, scuff marks on the armor etc.

Now Red is a very difficult color to photograph. (Hope I made him justice) you can see more of him in the video I made, including the color choice for the metallic red, etc.

I presented this figure at the customizer's panel at Power-Con 2012 where it made its first appeareance (there is also a video for it). Thank you for checking it out!