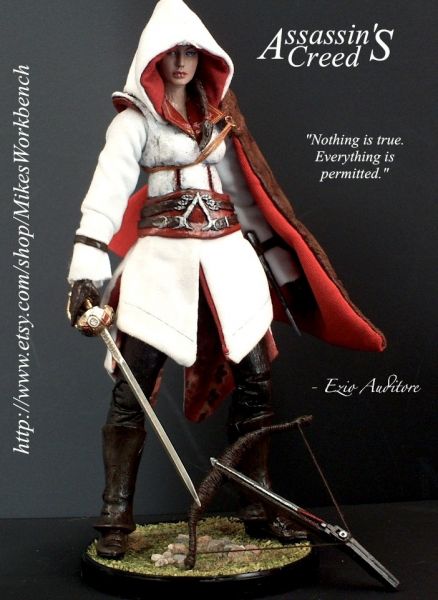 I am really tired right now, so I'll just submit these and fall into a coma.

C.Viper body again, this time for a female recruit inspired by the Assassin's Creed series.

Comes with a sword, hidden dagger, two capes, and a display stand.

The hidden dagger holds on with magnets and I've sewn the entire outfit from scratch.