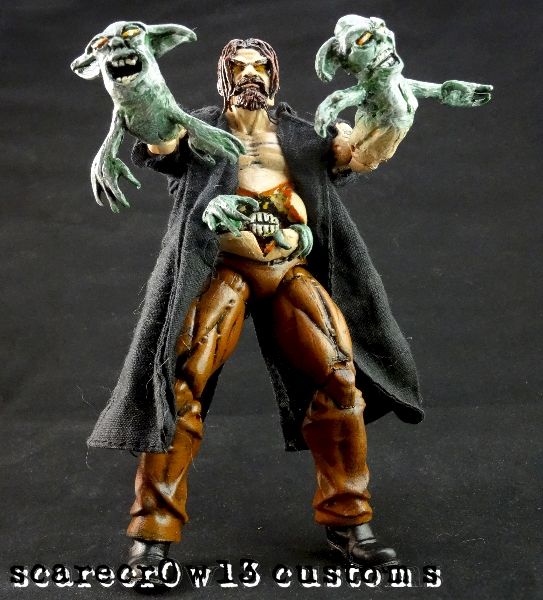 slowly working my way through the characters from jason aarons run on ghost rider. this time its master pandemonium as he appeared in those books. hes made from a drax figure with a aoa sabretooth ponytail and box set punisher coat. cut sleeves, removed hands, sculpted demons onto arms, belly with pentagram portal to hell and emerging demon, hair and goatee, then total repaint.

thanks for looking and all comments are greatly appreciated.

last pic i included my customs of deathwatch, blackout, the orb, madcap and the scarecrow for a nice group shot.