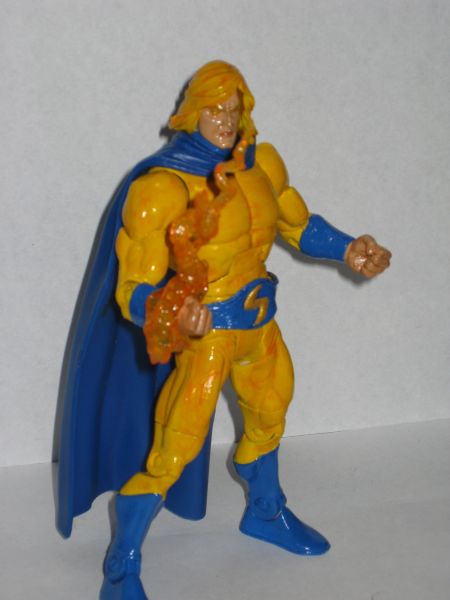 This is a figure I made for a friend of mine. He is trying to put a team of the Dark Avengers together. This was the only figure lacking as the Marvel Legends one is not the best. I saw another realmer using the Atom as a base for sentry so I used that, filed down the buckle parts at waist and arm. I primed it with Tamiya white primer and then hit it with Citadel paint. I used the head from CKcasting, a great guy out of Canada and it is from the Kazar & Shanna two pack.

A funny story happened where I messed up the cape by putting a layer of Krylon clearcoat to give it a shine. The DCUC cape did not take a liking to it and turned all sticky. After trying various methods on it, nothing worked so I had to get another cape...sigh....

I tried to model this after the Siege storyline where Sentry is one crazy @#$#. Hope you like it!