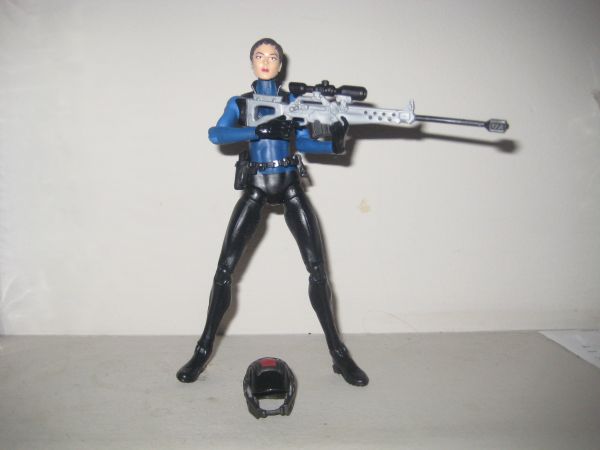 Here is another member of team Vector 1.

This is the leader of V1 Casey Sinclair, she was the first female to be accepted to this program and has excelled faster then anyone could ever imagine. She is a hard nose leader and her team will do anything she asks with out question. She is the best shot on the team and most of the time is one of the two snipers on the team and calls all the shots to her team from above.

Recipe
New Mutants From the new ML
Head is agent Hill
hands are from invisible women
a little paint and a helmet from Mass effect and her is the fearless leader.

I hope you like this figure and back story!