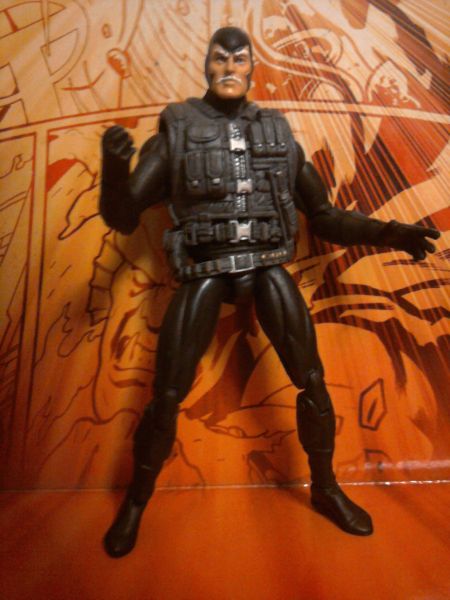 so i had a tony stark head in my fodder box from the MU iron man and was re-reading my saga of the alien costume spidey tpb and it occurred to me that the stark head would make for a nice Black Fox head, so off i went =)

i took my unused daredevil (gathering dust since i got the comic pack DD) disassembled him, prepped the parts and gave it a few coats of testor's flat black, then reassembled the figure and painted the head. added a movie cap crossbones vest and i have another spidey rogue/supporting character(he was never really much of a villain, lol, but i've always liked him for some reason) for my spidey shelf.

thanks for looking, and i hope you guys like him!