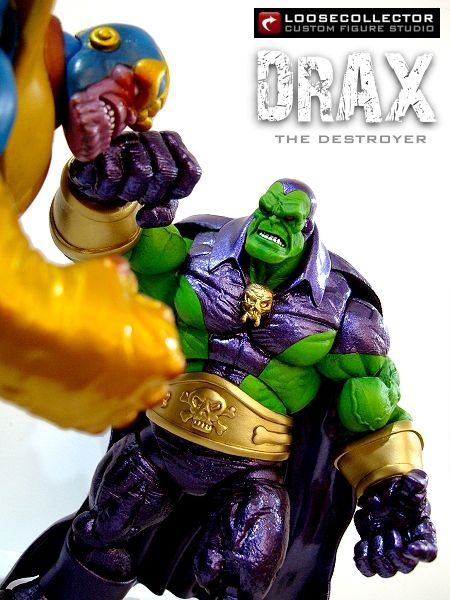 Second figure for the day, is Drax the Destroyer in his Classic form. This is our third crack on this version, which is the most iconic form of his. He was made using the following parts:

HoM head
Planet Hulk upper half
Maestro lower half
12" Darth Vader cape

A combo of matte and metallic paint wrapped him up. He comes with no weapons except for his big arms :D. More pics can be seen in the ebay thread. Hope you like him guys! God bless.