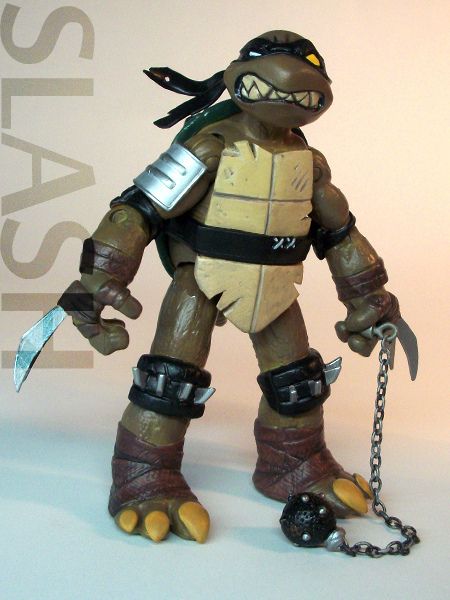 A new challenger approaches!!!!!

Out from Dimension X and into the streets of New York comes Slash. I made him out of the tallest turtle base (Donatello) so that he could be posed hunched and ready to rumble, and still tower over most of the turtles. I sculpted his head, shell and tail to give him a more unique look, and painted him to match his comic version. Slash comes equipped with terrapin, terrorizing weapons and one mean razor grin. CC's welcomed, and thanks for looking.

See you next mission....