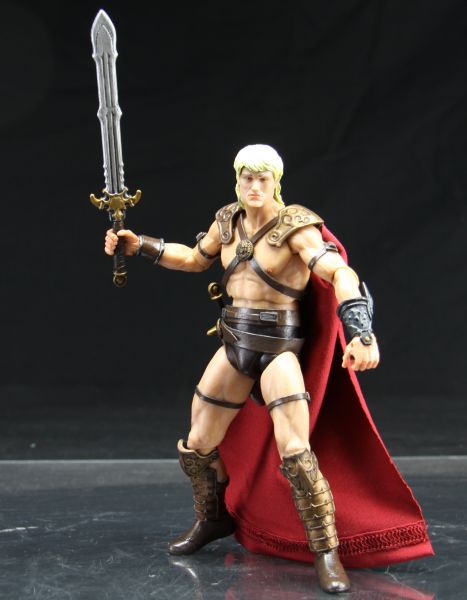 I knew what I wanted to do once I saw the first pics of NECA's Ivan Drago. HE-MAN! This was one of my favorite movies as a child, I remember going to see this at the movies with my Brothers and my Grandfather twice in a week!

I added fodder and straps to create his armor,
Conan (LCBH)forarms and hands
scratch built a sword from various swords I had in my weapons fodder,
Modified existing hair from a Neca Quintin Turnbull (Jonah Hex)and sculpted the rest
sculpted over his addidas,
Gave him a cloth cape that can be removed,
and to finish him off added fodder and sculpting for the various accents

Figure is super articulated as well!!!

Love this Neca figures body, and was perfect for this custom! Plus, NO PAINT RUB on the JOINTS!!!