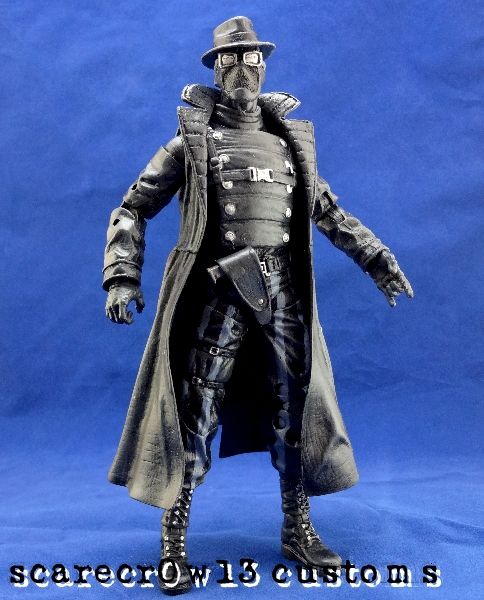 a fairly common recipe, but an effective one, so i thought id give it a try to give some more variety to my spidey shelf. i enjoyed some of the noir books and character redesigns.

hes made from a movie nick fury, removed hip holster and filled hole, added winter soldier chest piece, left hand is from dr strange, right hand is from buckycap, holster and gun from kamandi, questions hat (hollowed out), dr midnite head. cut grooves in the top of mask, then sculpted stitches, sides of goggles and strap, stretched piece of fabric over lower face (actually a chunk of a blade coat), glued it down then sculpted along the jaw line. then total repaint.

thanks for looking and all comments are greatly appreciated.