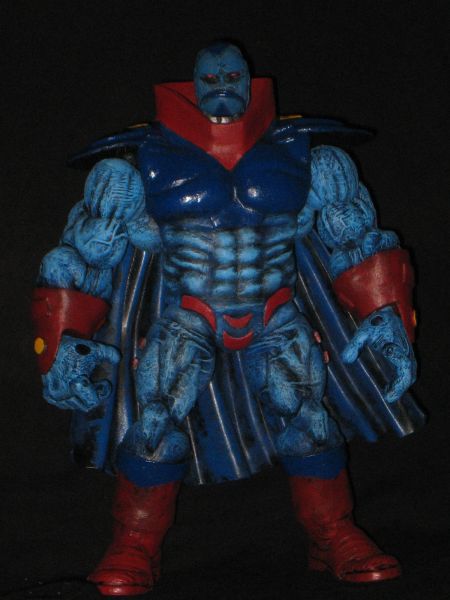 Had this guy planned for the longest time now, just never got around to making him.

I used a maestro figure as the base and nothing else. I extended his torso and shins and resculpted on top of them. Sculpted the entire torso section, dremeld down his face and completely resculpted it. I snatched the cape from dr doom and sculpted it onto the figure. Sculpted the gauntlets, boots, neck brace and shoulder pads as well. Afterwards it was finally time to paint.

A big thanks to NeCrollector for guiding me in painting this guy, you really helped alot brother and it means alot!

He was painted with citadel paints, and sealed. Hope you all like him

Constructive criticism is welcome!