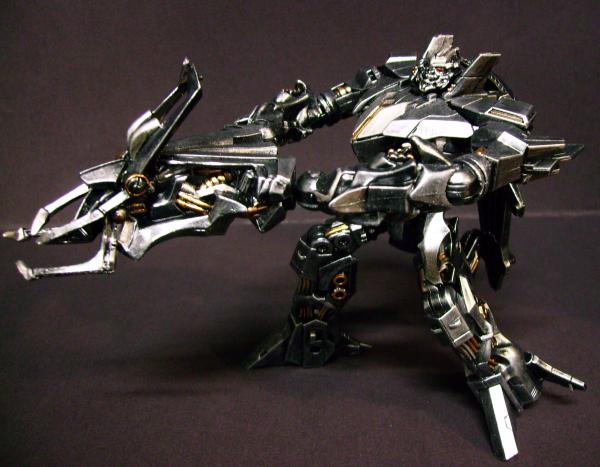 We removed StarScreams head, and gave him a Megatron Robot repecla head.
We gave him a removable fushion cannon, that can be swaped out with his regular hands. He also has a whip attachment, that can be fitted to either arm.
The fushion cannon can be left on in vehicle mode to make Megatron look like a giant starship.
As far as the transformation goes, it's pretty much exactly the same. He transformes like the original starscream, and he still has all his articulation.