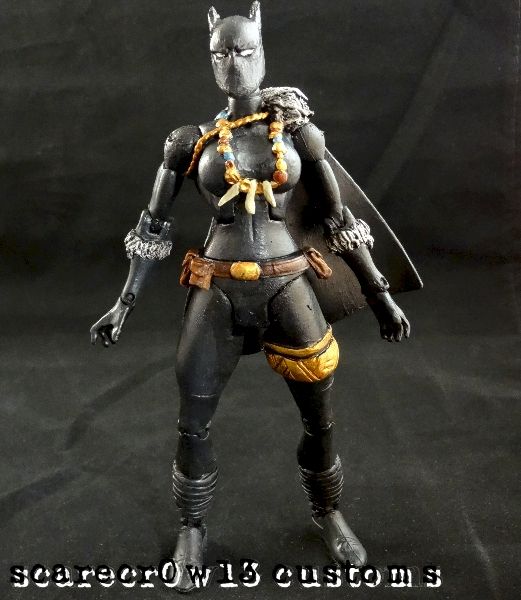 the way the half cape hung on power girl made me think of making a shuri as soon as i got one in a fodder trade with ayelid. shuri, t'challas sister, made a very tough, but hot headed black panther during her time.

shes made from a dcuc power girl, with a cast of a knightfall batman, random fodder pouches, psylocke boots, sculpted boot wraps, leg detail, fur on gloves and cape, and necklace. modded batman head to fit and sit higher. then total repaint.

thanks for looking and all comments are greatly appreciated.