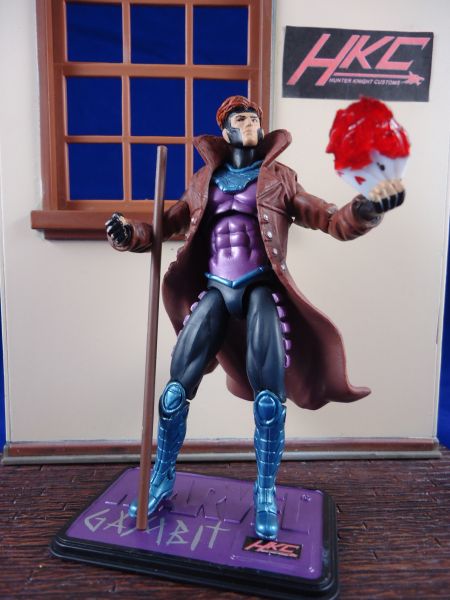 The regular Gambit figures from the Universe line are a complete letdown: The wrists don't move, the ab crunch is stiff, and the dreaded ball joints at the crotch, are a nightmare for anyone who likes to pose his figures.
So, by swapping the legs, re sculpting the collar, belt and sleeves, I managed to get the perfect Gumbo for the Universe line! The head had to be cast entirely to achieve the Jim Lee looks.

I gave him his kinetic charged cards, staff and a character themed stand and "voila" The cajun's back! Thanks for checking it out!