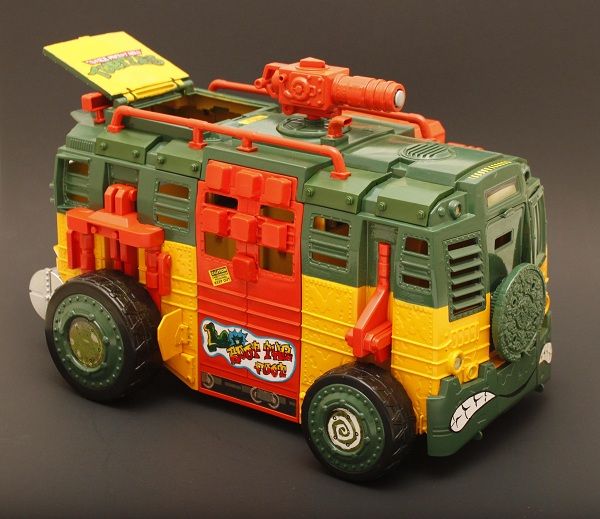 While I thought the Shellraiser was cool in its own right, it didn't do much for me in terms of TMNTdom. It felt more like Road Warrior or like the bus from Borderlands.
This all sprung to mind when I noticed the top door was pretty much in the same position as the spoiler on the Party Wagon. So I took what was stand-out about the Party Wagon, mainly the garish coloring, and tried to apply that to how I felt each piece of the Party Wagon would be represented on the Shellraiser. Part of me really wanted to detail the whole thing for realism, but the original plan was to keep it fairly plain like the Party Wagon and I think I did alright in sticking to that plan.
Recipe is pretty simple, a Shellraiser, WWF manhole lid in the front, PC keyboard keys for the tenderizer part of the orange door, and a whole lot of paint. I'm not sure where the bomb came from but it seemed like a fitting modern representation of the old TMNT bombs, needs a label though.