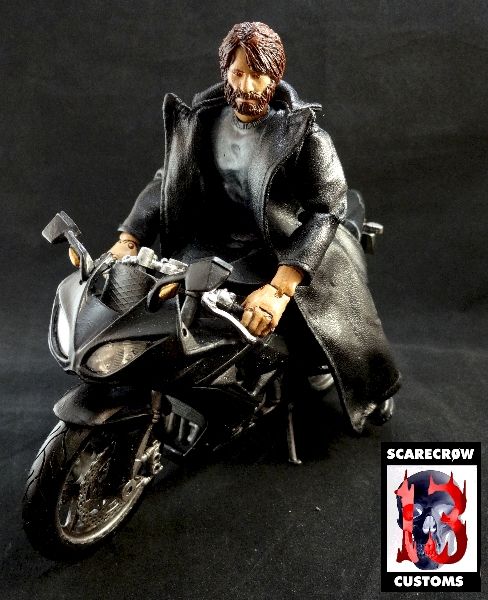 still working my way through the versions of the characters from jason aarons run on ghost rider. this time its dan ketch in human form.

hes a movie punisher, re-sculpted hair and beard, deweaponized trench coat and repaint. bike is a maisto kawasaki ninja repainted.

thanks for looking and all comments are greatly appreciated.