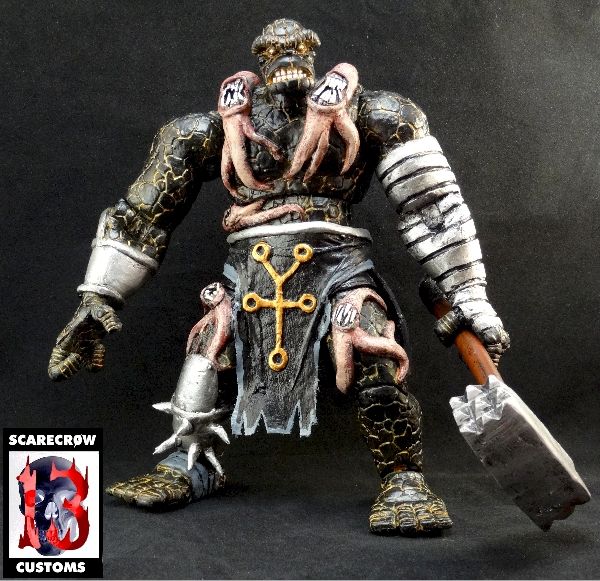 i got a thing figure in a loose lot of of ebay while picking up another base i needed. this seemed the most obvious choice of what to do with him.

hes a box set thing with maestro skirt. hung new fabric on from and sculpted logo, arm armor, squid monsters, and leg armor. the hammer i got in a fodder trade with ayelid and i resculpted the head and added ring to the end. then total repaint.

thanks for looking and all comments are greatly appreciated.