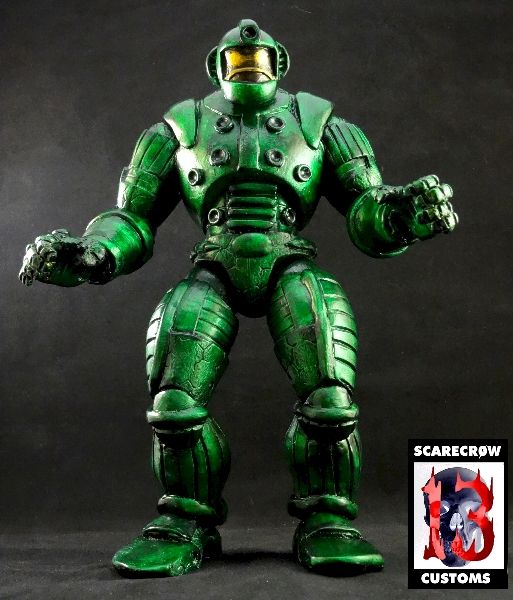 i started working on this guy before i was even sure what i was gonna do with him. i asked ayelid for an idea and he said "screen faced titanium man", so thats what i made.

hes made from a smc buzzing beetle with clownface hands. removed arm rockets, shoulder pads, knee pads, wings, etc. sculpted new details, circles on chest were popped off a yellow submarine, painted in silvers, then in tamiya clear green and yellow and then sealed.

thanks for looking and all comments are greatly appreciated.