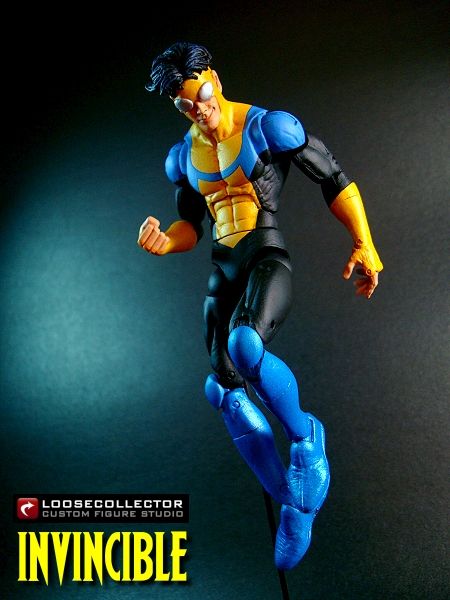 Good day guys! Been a while. Was busy farming fish and other work outside the hobby, but am back with a personal, figure-related mission. To finish all my pending commissions in time for Christmas :D! Let's start with this dude from Image. This is Invincible.... think Spiderman in Superboy's body :D. Made from the following recipe:

Gambit - head
DCUC - fist
Cyke - feet
Bullseye - the rest

Only request from the owner was to make him "feel" like a young dude, so he's a bit shorter than the usual 6" figures too. Usual matte/semi-metallic paintjob combo wrapped him up.

Hope you like him guys! God bless.