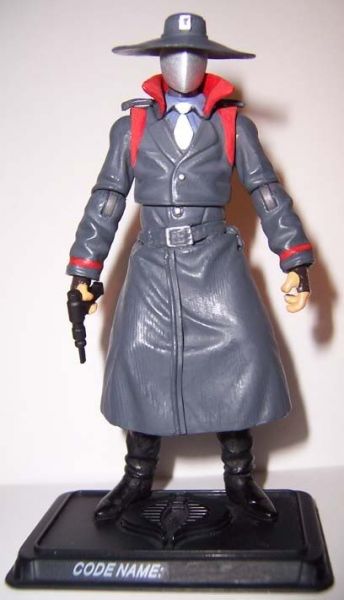 Always wanted an Old Snake figure. For those of you not familiar, Old Snake was an incarnation of G.I Joe's Cobra Commander as he appeared on an Episode of the original Transformers animated series. the Episode titled "Only Human". The episode was meant to be the beginning of a crossover series between both shows, but it fell through.
Old Snake here was made using the body of Rise of Cobra Destro, Indiana Jones Sallah's Skirt, Star Wars Clone Wars Cad Bane's hat, and Rise of Cobra Charbroil's head.
added some fodder bits to the elbows, and a bread tie to make the seam on the skirt of the coat. painted him up!