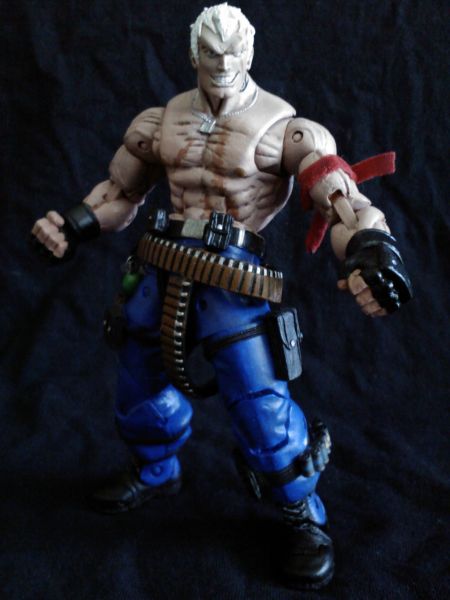 Yo guys & gals. Its StreetFighterFan79 here w/ another custom. Its the man that can stop a tank!!!!!!! Bryan Fury!!!!!! Another simple custom & very fun to make. Heres the breakdown:

Head: NECA Ken w/ sculpt
Arms: NECA Ken
Torso, Legs & Shoes: NECA Guile
Accessories: Various figures.
Grenades: sculpt
Hands: Capcom vs SNK Akuma

All I did was give him a good ol' repaint added the accessories & Bryan Fury is ready to smash sum heads.