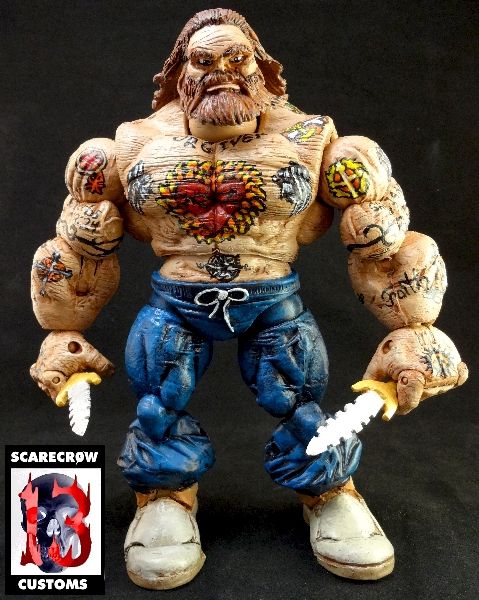 continuing my run of characters from jason aarons run on ghost rider. this time is the deacon, a servant of the rebel angel zadkiel. we meet deacon in a texas prison where hes given a vile which holds the elixir from the "rock of etam". upon drinking the potion, deacon is given all of samson's strength and two holy golden swords which are supposedly deadly enough to kill ghost rider.

hes made from a maestro with a chunk of sasquatch hair. de-warted the maestro figure, then sculpted in the shoes, pant details, hair, beard,and some facial touches. sculpted his golden knives over top drax's knives. then total repaint. i could have continued refining the tattoos forever, but there reached a point where i decided hes done.

thanks for looking and all comments are greatly appreciated.