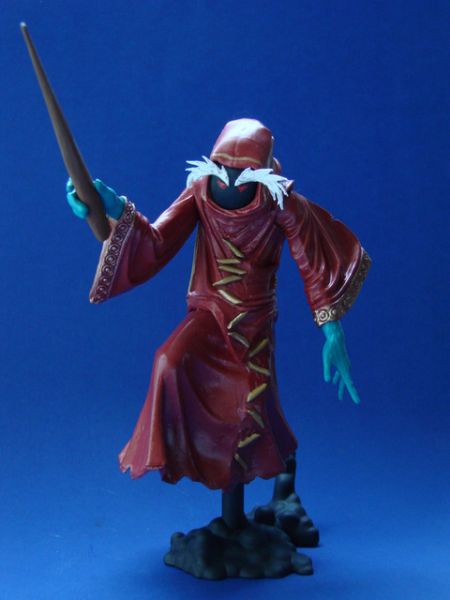 I removed the hat, medallion, and used a modified hood from my fodder bin to go over his head, Dremeled down the details on the cloak, sanded down the eyes and sculpted new ones, repainted the entire figure, and stand.
Finally, I added eyebrows and some accents made of styrene.
The wand was made from scratch.