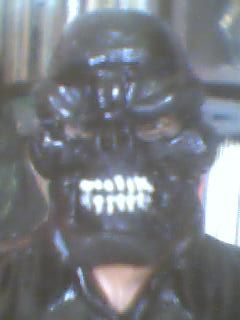 black mascara. unprecedented villain in the Batman comic ... love this guy, murderer and crime king of Gotham. impossible not to have it in a collection of "Dark Knight"

body: lex luthor, dc direct superman
head, peter parker spiderman the movie. The skull was modeled by me with epoxy, seemeth wanted a mask.