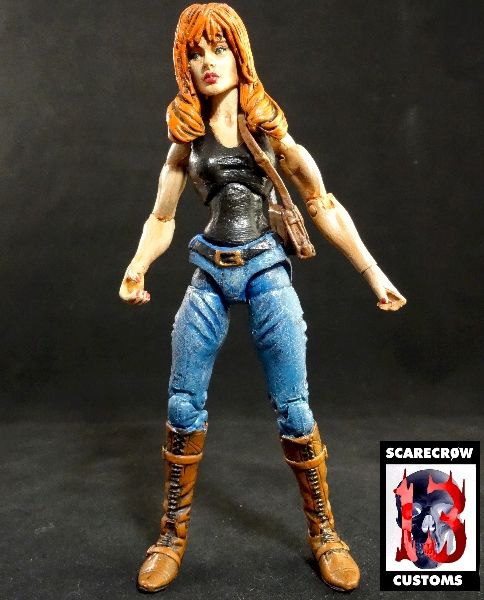 joe q be damned, my spidey shelf is getting a mary jane.

shes made from a ml psylocke base, x3 movie jean grey from the knees down, dcuc hawkgirl arms, scarlet witch head and mystique hair, purse was acquired in a fodder trade. sculpted shirt, pant details and bangs on hair. then total repaint.

thanks for looking and all comments are greatly appreciated.

spidey in last pic is the sdcc stan lee/spidey.