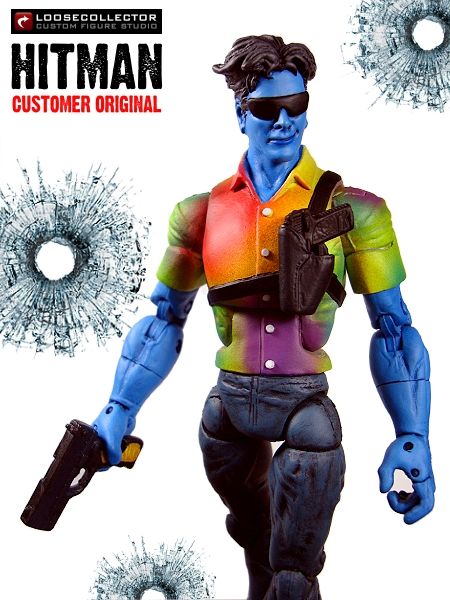 Second figure for the day is a "Customer-original". His name is Hitman. With his blue skin, red sneakers and multi-colored shirt, he must really be very successful at stealth. Maybe he's too good, this get-up is a "taunt move". See Wolverine in his yellow suit? You never know :D.

Hitman was made from a Gambit head, Punisher forearms and Dragon legs. He's a bit deformed with a little "Popeye'd" forearms and big feet. Usual paintjob wrapped him up. Enjoyed doing the funky-colored shirt :D.

Hope you like him guys! God bless.