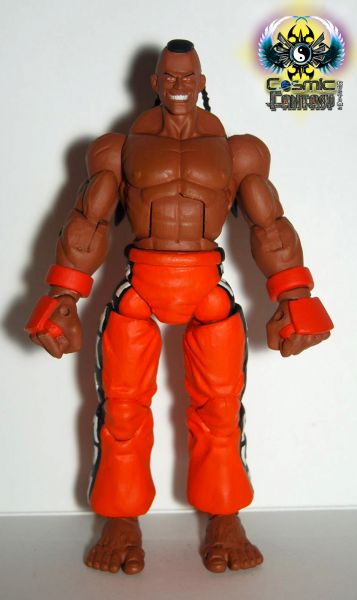 Hey everyone, sorry it has been so long since submitting, but have been swamped. still have more commissions to complete and will try to catch up on comments of all the awesome work I have seen. everyone out there is flexing their customizing muscle and creating masterpieces, so keep it up.

Now as for the figure, I started off with an Akuma body and hands, Adon heads and then made some flexible ponytails for him, for cool action poses. during the process of making the figure the right leg broke off the hip ball and had to use the crotch and hip joints of another akuma and reattached the legs. then gave it my usual magnet waist and the interchangeable heads also attach by magnets. this was my first SOTA character I have finished and really liked working with him. Made the custom for a really cool guy, darksword. really appreciate the kind words and its been a real pleasure doing business.

Thanks for everyone taking the tiime to check this out and comments. I will be commenting on your work soon.