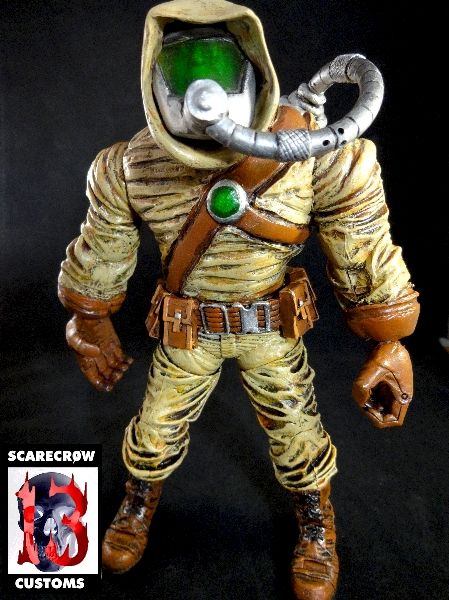 ive been looking for a good use for this marv body ever since i used the head on that sandman. when i got a wrestler figures head in a fodder trade with ayelid i got the idea for this. i always liked his look during norman osborns thunderbolts team with the containment suit.

hes made from a lcbh marv figure, clownface hands, a head from some wrestler, a chunk of sentinel tentacle and the windshield i cut off dannys bike. sculpted shirt detail, glove cuffs, hood, mask and tank on his back then total repaint.

thanks for looking and all comments are greatly appreciated.