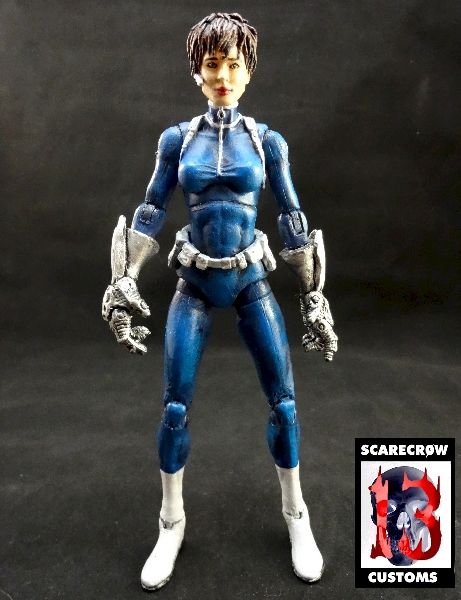 daisy johnsons a great character. shes an current avenger, level 10 shield director and former member of nick furys secret warriors.

shes made from a madame masque figure, maria hill head and deathlok hands. cut holster out of belt and reattached it, shortened earpiece, sculpted new hair and more detail on the gloves then total repaint.

thanks for looking and all comments are greatly appreciated.