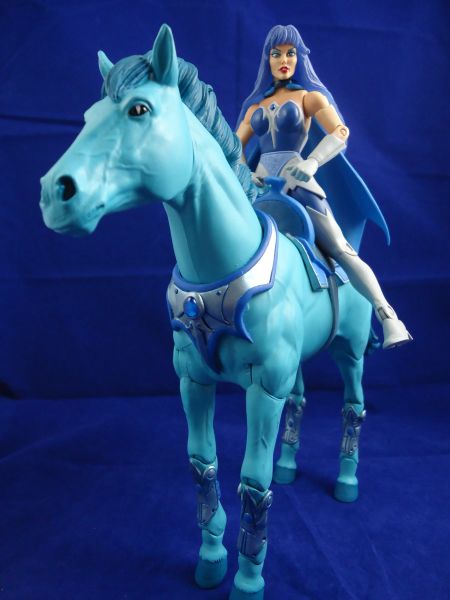 Hello guys, this week I present you with my second POP horse: WINTER !!
Winter is Frosta's horse seen in the episode "Loo-Kee lends a hand" he features an udpated sculpt with tons of new details like ankle guards, collar with acrylic faceted jewel, re-sculpted mane, plus the saddle is permanently fixed so it doesn't wander around!
The horse has been painted with vibrant colors based on the few existing animation cels that remain from the show, that I was able to find online (which surprisingly are quite expensive since he only appeared once).