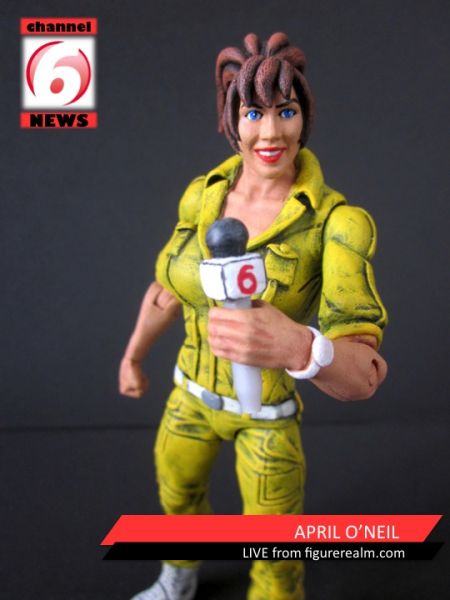 This April O'Neil is a mixture of classic and modern elements. By the classic side is the unforgettable yellow overall and the white shoes, by the modern side is the hair which I decided to change a little from the original to a more contemporary look.

Recipe:
wwe female wrestler.
suit on upper body fully sculpted.
hair fully sculpted.

btw, the mic was built from scratch :)

Painting:
I applied a brown base then drybrushed white and finally drybrushed yellow.

Thank you all and... COWABUNGA!!!!